【About CHTF】    
    Jointly organized by the Ministry of Commerce, the Ministry of Science and Technology, the Ministry of Industry and Information Technology, the National Development and Reform Commission, the Ministry of Agriculture and Rural Affairs, the State Intellectual Property Office, the Chinese Academy of Sciences, the Chinese Academy of Engineering and the People's Government of Shenzhen Municipality, China Hi-Tech Fair (CHTF) is the largest and most influential science and technology fair in China.
    CHTF integrates fruits trading, product display, high-level forum, project investment promotion, cooperation and exchange, focusing on the exhibition of energy conservation and environmental protection, the new generation of information technology, biology, high-end equipment manufacturing, new energy, new materials, new energy vehicles and other fields of advanced technology and products. After years of development, CHTF has become an important window for China's high-tech sector to open to the outside world, playing an increasingly important role in promoting the commercialization, industrialization and internationalization of high-tech achievements as well as promoting economic and technological exchanges and cooperation between countries and regions.
    With the theme of "Science and technology Reform drives innovation, science and technology innovation drives development", the CHTF adopts the mode of "one exhibition, two pavilions and multiple locations", setting up two exhibition areas: Shenzhen Convention and Exhibition Center (Futian Exhibition area) and Shenzhen International Convention and Exhibition Center (Baoan Exhibition area), as well as the Xiligou Lake Forum, Talent Fair, Emergency Safety Science and Technology Exhibition, with a total exhibition area of more than 400,000 square meters.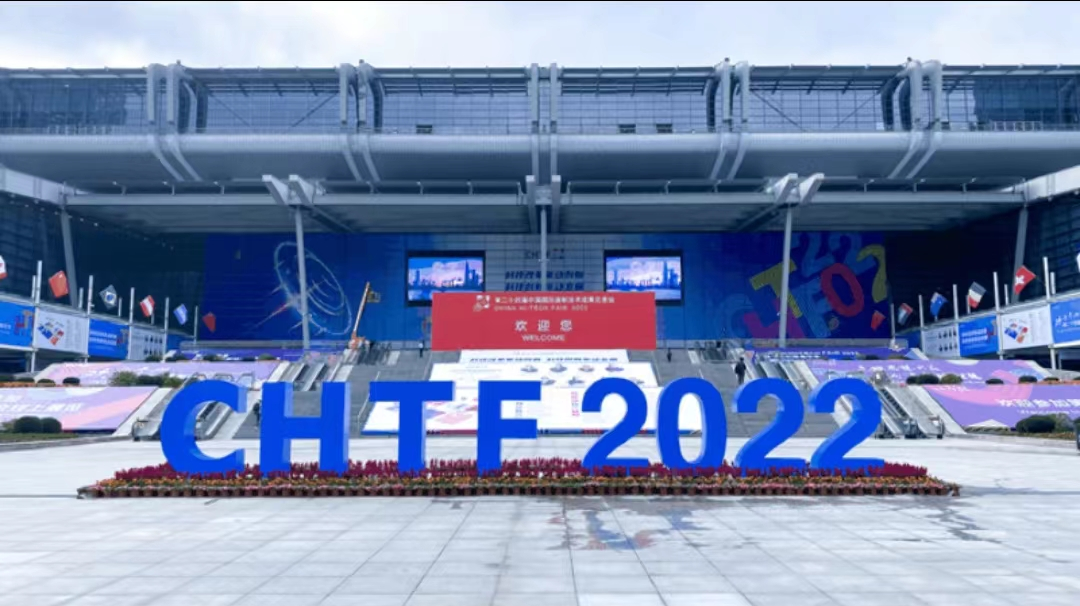 Emdoor(VR/AR/MR Head enterprise) is honored to be invited to participate in Booth 3A88 of Shenzhen Virtual Reality Industry Association in Futian Exhibition area.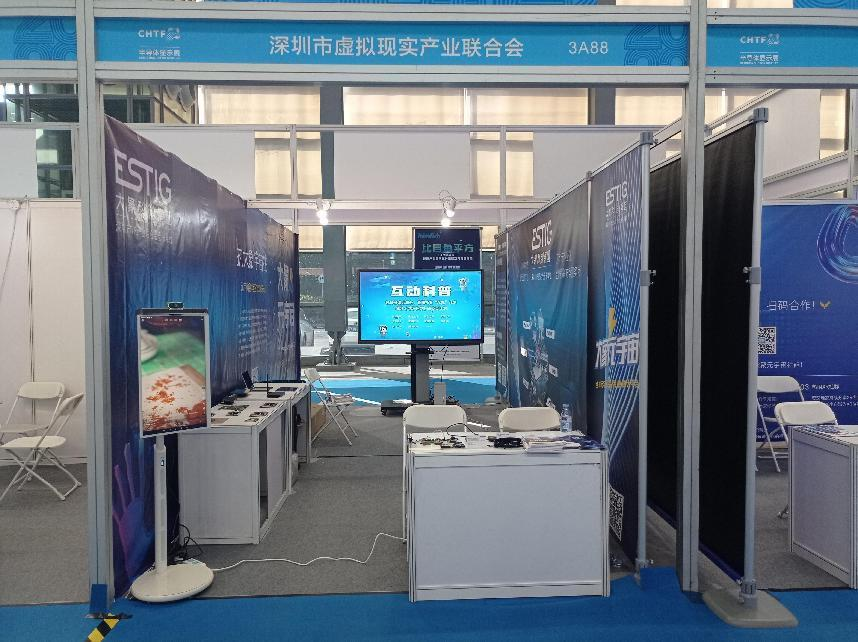 Emdoor exhibited the latest artificial intelligence products such as intelligent VR/AR/MR. The products are: ①B650(PCBA) version, a Qualcomm XR2 chip of the computing unit PCBA board, can be adapted to most of the current AR glasses, powerful computing power and heat dissipation function can make your AR glasses like tiger wings, so that your AR experience more perfect. ②A872(PCBA), a VR PCBA board, incorporates pancake and VST technologies, but still uses Qualcomm XR2 chips. At present, it has been able to light up the 2560*2560 screen of a large screen factory, 2.1inch, with a PPI of 1724. At present, it is TFT LCD panel(thin film transistor liquid crystal panel). My colleagues say that this screen technology is the most excellent at present. Xiaobian see these terms confused, so in a strong curiosity to ask the next Baidu. Baidu's official answer is as follows: (TFT-LCD can stand out and become a new generation of mainstream display is by no means accidental, is the inevitable development of human science and technology and thinking mode. Liquid crystal has avoided the difficult luminous problem, using liquid crystal as a light valve excellent characteristics of light display device into two parts, that is, the light source and the control of the light source. As a light source, no matter from luminous efficiency, full color, or life, has achieved brilliant results, and is still deepening. Since the invention of LCD, backlight has been improving continuously, from monochrome to color, from thick to thin, from side fluorescent lamp type to flat fluorescent lamp type. The latest achievements in luminescent light source will provide a new backlight source for LCD. With the advancement of light source technology, newer and better light sources will appear and be used by LCD. The remaining is the control of the light source, the technology and process of semiconductor large-scale integrated circuit transplantation, the successful development of thin film transistor (TFT) production technology, the realization of the matrix addressing control of liquid crystal light valve, solve the liquid crystal display light valve and controller coordination, so that the advantages of liquid crystal display can be realized. Only after reading Baidu's explanation did I get to know the brilliance of TFT technology. I felt that our supply chain colleagues made a wise choice to cooperate with Dachang, and the effect was remarkable. At the same time, I also cheered for our company's VR PCBA board to light up the highest resolution screen in Dachang at present, and I was proud of the research and development colleagues for lighting up the latest big screen in Dachang.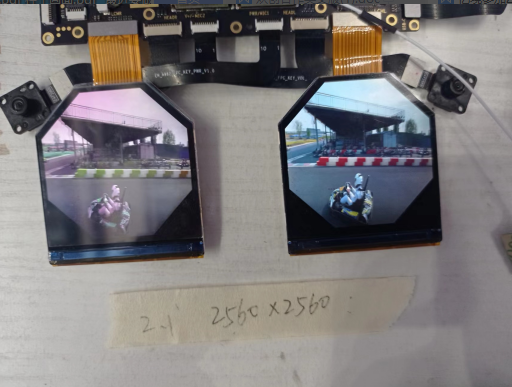 EmdoorVR was well prepared at the beginning of the exhibition. Although the epidemic caused a low popularity, the technicians were still enthusiastic and patient to answer the questions and provide comprehensive solution services. In the intelligent VR/AR/MR Area of EmdoorVR, everyone entering the 3A88 exhibition area should try AR glasses to feel the charm of the metaverse. In recent years, VR/AR near-eye display products have been widely used in different industries, such as education, industry, medical, cultural tourism, marketing, research and experiment, etc. The solutions provided by EmdoorVR Virtual for different customers have been praised by the industry.
    In the next exhibition period, we will be waiting for you in Hall 3 of Shenzhen Convention and Exhibition Center (Futian), 3A88- EmdoorVR (Vice president unit of Shenzhen Virtual Reality Industry Association)! Welcome to visit. We look forward to communicating with you face to face. Let's innovate together and look forward to the future!
EmdoorVR has been awarded the "National high-tech Enterprise", "National high-tech small and medium-sized enterprise" and other qualifications. In 2021, it became the global sales champion of Qualcomm XR1 chip, with the shipment of 100K+, and ranked top in the shipment ranking of domestic XR ODM companies. EmdoorVR is also a founding member of China Augmented Reality Core Technology Industry Alliance. Executive Vice President Unit of Shenzhen Virtual Reality Industry Association; Shenzhen Augmented Reality Technology Industry Association Vice president unit. At the same time, China Mobile smart home ecosystem, China Telecom XR ecological partner. In addition, it was awarded the Best ODM of the Year by Qingting Network, the Excellent XR Terminal Solution Provider in 2021 Qualcomm Eco-Partner Conference (receiving the award with the famous Goer), the XR Business Value Potential Award in 2021, and the Annual Excellent Industry Application Award in 2022 Annuity V Award. At the same time, EmdoorVR actively participates in the construction of VR industry standards and has participated in the compilation of a number of group standards.
    EmdoorVR's vision is to enable more people to enjoy the wonderful product experience brought by near eye display technology earlier and at a more approachable price.
[Shenzhen Virtual Reality Industry Association]
It is the first VR social organization with forward-looking and international vision in China, the largest comprehensive service organization of VR/AR industry ecology in China, and was rated as the best partner by the Organizing committee of the 2020 World 5G Conference. It was founded on April 10, 2016. It is jointly initiated by Elephant VR, Shadow Stone Innovation (Insta360), China Mobile Internet of Things, 3Glasses, Emdoor VR, Realis, Pico, Deepoon, Seengene, BorgAR, Guangdong Future Technology, Wuhan Gulfstream, etc. Currently, there are 380 member enterprises. The output value of member enterprises is 30 billion yuan. The federation founded the virtual reality Industry Guidance Fund and the VR/AI Industry Innovation Center in the Bay Area. The federation has been committed to solving the pain points of the industry, training VR engineering talents in short supply for the country, invested in the establishment of Shenzhen Virtual Reality public Training Base, has been the first in the country to open VR/AI junior and intermediate senior engineers training class, training nearly 2,000 junior engineers; Published "VR/AI Technology Innovation and Industrial Application Research Report"; It has developed and published training materials such as Training Courses for Primary/Intermediate VR/AI Development Engineers. To build Greater Bay Area training centres and practice bases with a number of universities; It has held five consecutive Global 5G+VR/AI Application Ecology Summit and Hato Award ceremony.