The Yunfeng 2022 World VR Industry Conference was held in Nanchang from November 12 to 13. In the afternoon of November 13, the MR Solution promotion Conference co-sponsored by EmdoorVR and Camsense was held in Nanchang Greenland International Expo Center.
The theme of this conference is "Walk with Emdoor · Create the future". As the leading ODM enterprise in the XR field in China, EmdoorVR and 6DOF controller partner Camsense jointly released the mass-produced 6DOF MR Solution based on the Snapdragon XR2 platform.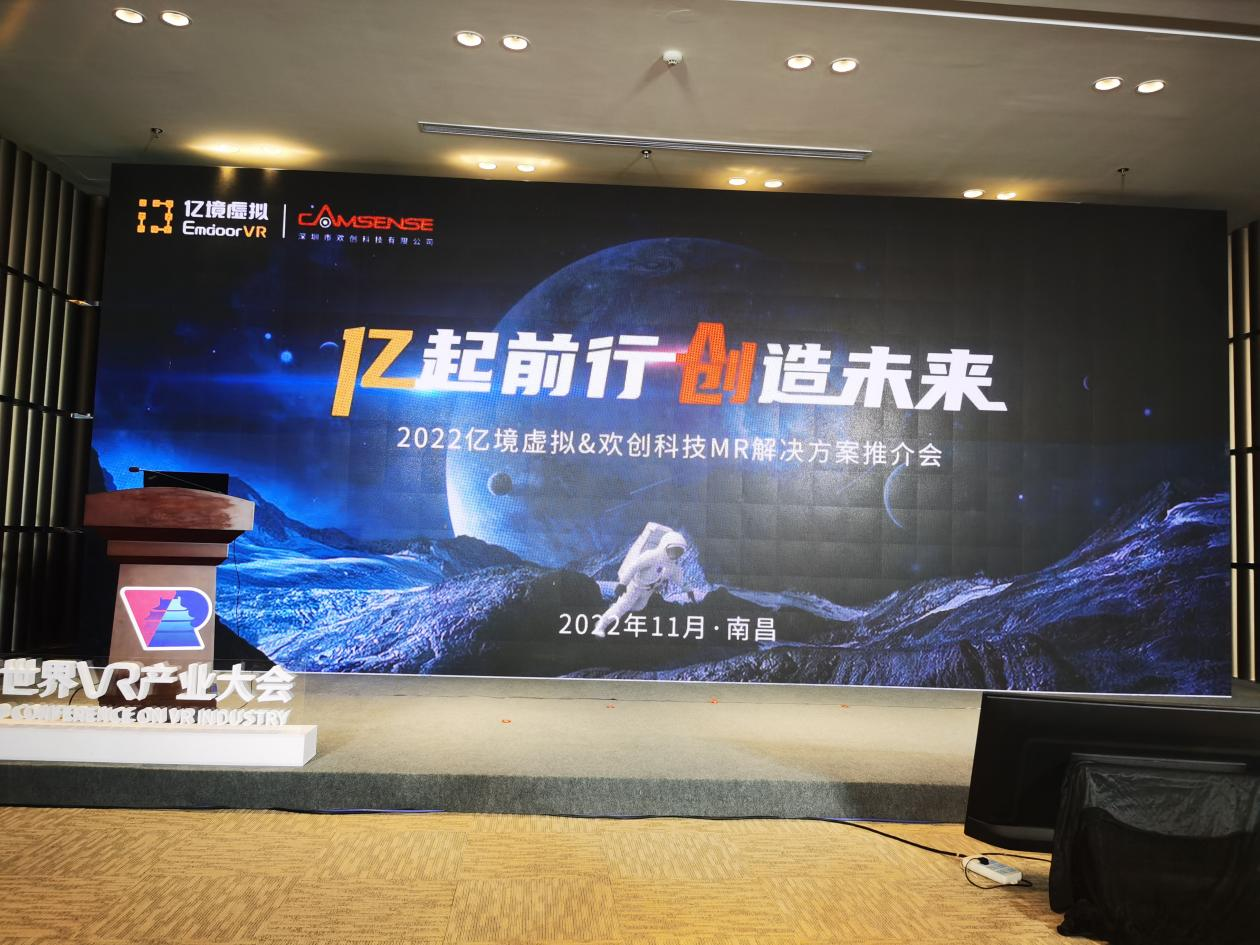 EmdoorVR, which has been working in Metaverse for nearly 7 years, keeps up with the trend of Metaverse science and technology, integrates the latest industry technologies into solutions based on rich mass production and strong industry chain integration experience, and relies on a solid research and development team to launch a series of products according to the personalized needs of the market to help the development of the industry. The 6DOF MR Solution based on the Snapdragon XR2 platform integrates the latest market proven and recognized mature technologies, such as Pancake, VST, etc. In the past, only a few brand companies have just gone public to promote products with similar solutions, but this is the first time that two innovative companies with relevant mass production experience cooperate to provide new entrants to the XR market with the possibility of choice.
"We are always optimistic about the development of the XR industry," said Qi Liu, chief sales officer of Qualcomm, who was invited to the conference. In addition to continuing to upgrade the Snapdragon XR platform, Qualcomm has also invested a lot of resources to support the XR ecosystem. EmdoorVR  always has been one of Qualcomm's important strategic partners in China, and is currently Qualcomm's largest ToB partner in China by shipments. The in-depth development of ToB business in the next two years will be an important work for Qualcomm China."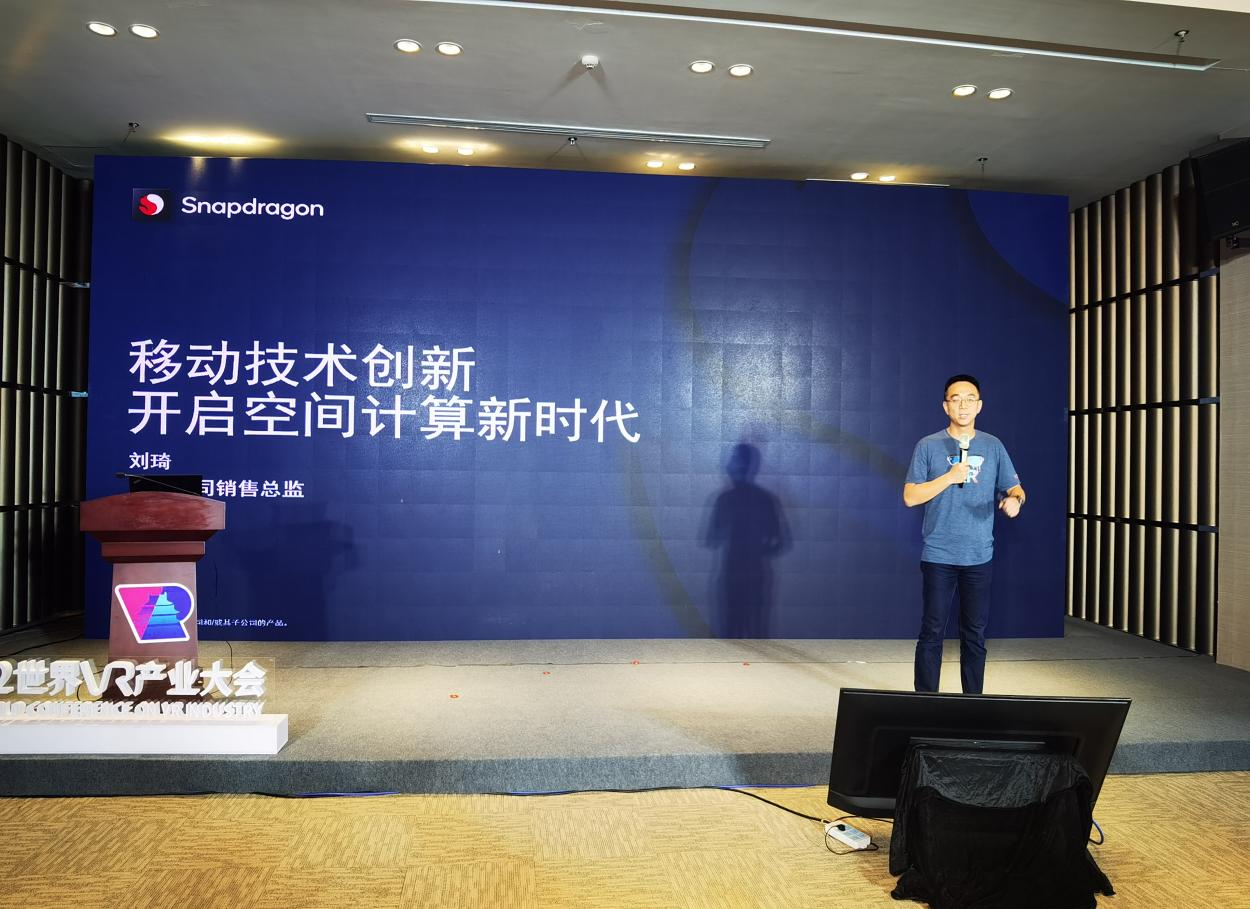 Liu Qi, chief sales officer of Qualcomm
Mr. Shi Qing, CEO of EmdoorVR, delivered a keynote speech at the meeting, saying that from VR/AR to MR, no matter how the product technology changes, we always adhere to the mission of "making cutting-edge technology more approachable", and strive to let more consumers can enjoy the value and fun brought by XR. We are very optimistic about the prospect of XR industry. EmdoorVR has been invested in this industry for 7 years. We are willing to actively embrace uncertainty and keep our original intention, continue to increase investment in technology and products, and provide customers with more and better solutions! In his speech, Mr. Xiaobo Hu, the R&D director of EmdoorVR, introduced the R&D team, product history, development trends and solutions in important fields of XR technology of EmdoorVR respectively, and emphatically shared the views and accumulation of EmdoorVR in the three sectors of lightweight, interactive technology and test system construction,and could benefit a lot from them. Namely: lightweight and miniaturized MR Complete system design scheme/CV-based head-to-hand 6DOF solution/Successful case of monocular SLAM mild XR/Research and development and production of a complete set of equipment and automatic soft and hard test system.
The cooperation between EmdoorVR and Camsense originates from the unique advantages of Camsense's ordinary consumer originals, unique algorithm of face-array consumer sensor+ and ASIC chip, which can achieve high performance, low cost and avoid patent risks at the handle end.
Mr. Kun Zhou, CEO of Camsense, said: The 6DoF controller solution is industry-leading in terms of power consumption and stability, and has been fully verified in the mass production of PCVR. Fengjiao Wang, product manager of Camsense, introduced the advantages of Camsense gamepad: The gamepad of Camsense adopts ultra-broadband linear motor, which realizes real touch simulation and vibration feedback through wider motor frequency band, so that users can have richer immersion experience in use. Low power consumption, long endurance, high stability, good robustness.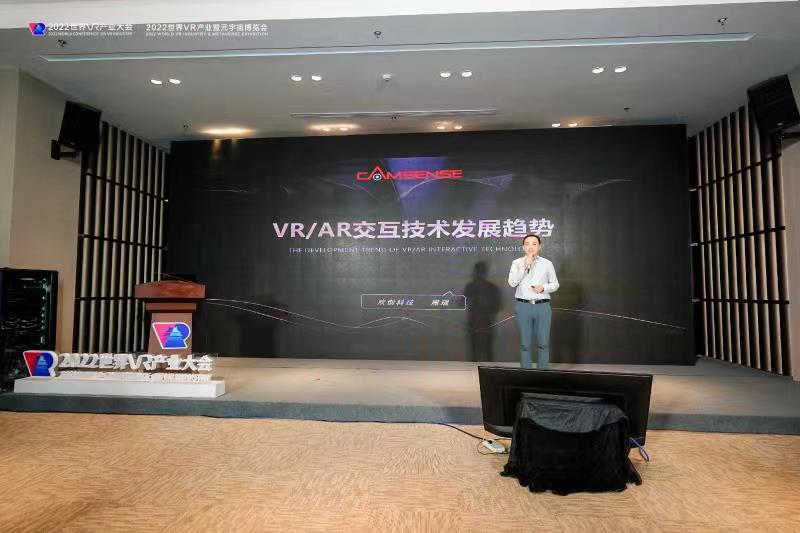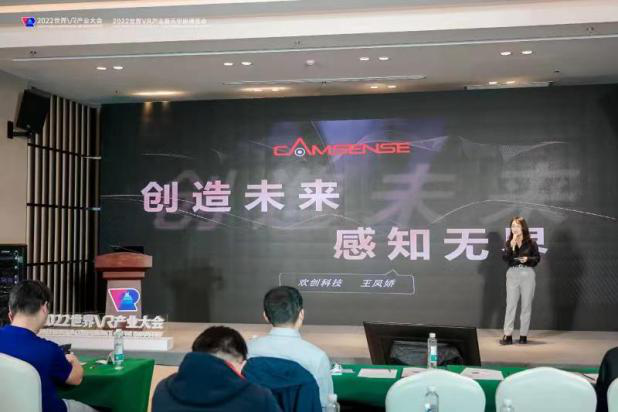 "A single spark can start a prairie fire". EmdoorVR is willing to work with more partners in different industries and different categories at all stages of the meta-universe industrial chain to turn a single spark into a prairie fire and shine light on every corner of the meta-universe.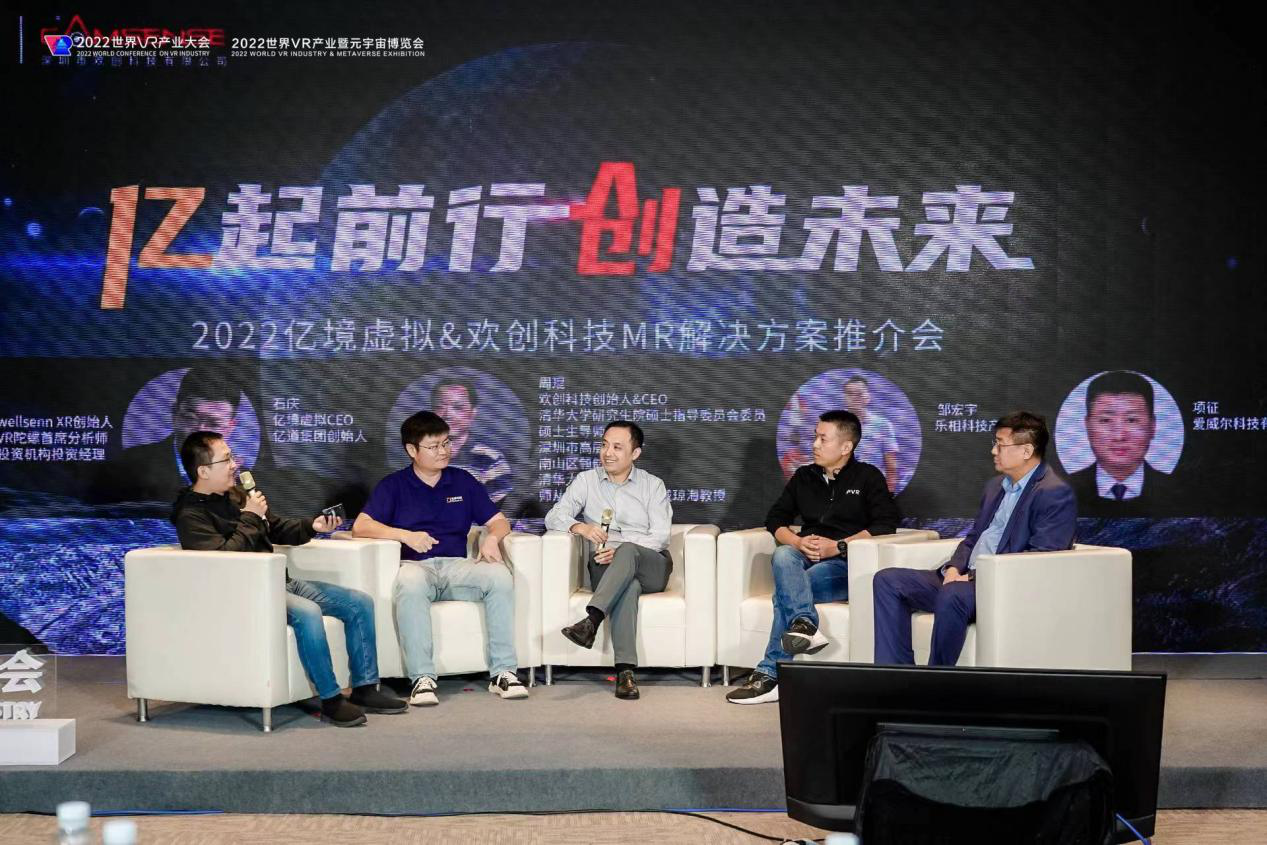 [About EmdoorVR]
Founded in 2015 in Shenzhen, EmdoorVR focuses on the research and development and mass production services of XR products for near-eye display and three-dimensional space display and calculation. EmdoorVR continues to cooperate with and support domestic and foreign excellent VR/AR brand companies and software and scene content development companies to develop innovative and mass-produced XR products, forming the competitiveness of XR product design, supply chain and production services as the core competence. EmdoorVR is committed to bringing cutting-edge technologies such as three-dimensional display and spatial computing technology (from two-dimensional plane to three-dimensional simulation) and wearable computing technology (reasonable distribution of microcomputers and related devices on the human head to realize the wearable computing mode of mobile computing) into ordinary people's homes, making efforts to realize the freedom of the meta-universe as soon as possible.
EmdoorVR has been awarded the "National high-tech Enterprise", "National high-tech small and medium-sized enterprise" and other qualifications. In the domestic XR ODM company shipment ranking top. EmdoorVR is also a founding member of China Augmented Reality Core Technology Industry Alliance. Executive Vice President Unit of Shenzhen Virtual Reality Industry Association; Shenzhen Augmented Reality Technology Industry Association Vice president unit. At the same time, China Mobile smart home ecosystem, China Telecom XR ecological partner. In addition, it was awarded the Best ODM of the Year by Qingting Network, the Excellent XR Terminal Solution Provider in 2021 Qualcomm Eco-Partner Conference (receiving the award with the famous Goer), the XR Business Value Potential Award in 2021, and the Annual Excellent Industry Application Award in 2022 Annuity V Award. At the same time, EmdoorVR actively participates in the construction of VR industry standards and has participated in the compilation of a number of group standards.
EmdoorVR's vision is to enable more people to enjoy the wonderful product experience brought by near eye display technology earlier and at a more approachable price.
[About Camsense Technology]
Camsense [Shenzhen Camsense Technology Co., LTD.] was founded in 2014, committed to becoming a global leading computer vision spatial positioning technology company, since its establishment, Camsense has been focusing on the development and production of high-precision positioning visual sensors, aiming at providing high-precision visual positioning sensors for various artificial intelligence applications. At present, we have completely independent intellectual property rights of the core algorithm and chip.
Camsense has a wide range of product lines and solutions for different industries, mainly including consumer lidar products and professional high precision positioning systems, products are widely used in VR/AR, robotics, industrial/medical and other fields.
In the field of lidar, Camsense has become a leading supplier in the field of sweepers by virtue of its "quality-to-price ratio".
In the field of VR, Camsense's 6DoF VR gamepad positioning technology based on monocular vision technology is at the forefront of the industry. Camsense is the most advanced supplier of 6DoF gamepad positioning based on monocular vision in China, and has obtained the technical authorization of Snapdragon XR2 platform in 21 years.
At present, Camsense has become the leading computer vision spatial positioning enterprise in China, serving customers including stone, Xiaomi, Dreame, 360, Midea, etc., and was selected as the first batch of enterprises to enter Tencent AI accelerator.
In the future, Camsense will continue to develop deeply in the field of high-precision positioning, grasp the current market development trend, combining production and research, continuous optimization and innovation, and build "Camsense" into a world-class brand of spatial positioning technology.