On August 23, the fifth "N+" AIGC+ Meta-Space Technology Innovation International Summit was held in Nanjing. The summit aims to further explore the development of international giants, digital transformation and meta-universe technology, so that more people can understand the development of virtual reality, artificial intelligence, big data and other related fields brought by the "meta-universe", and participate in the digital economy era with "digital knowledge" and "information" as the key production factors. At the same time, the summit also aims to promote the intelligent transformation of equipment and digital transformation of systems, accelerate the development process of emerging technologies such as AR/VR/MR In China and even the world, from big data to cloud computing, from digital workshops to smart factories, comprehensively build the key technologies of economic and social digital transformation under the development of the meta-universe, and promote China's digital economy to a new level.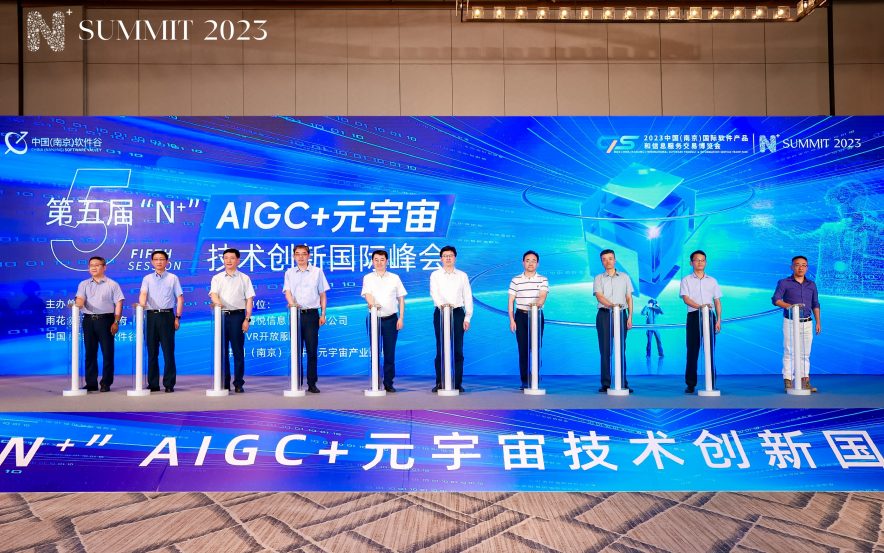 EmdoorVR is fortunate to present two of its latest products, AX161 and A863, at this summit. This time we bring EM-AX161 is a MR Entry machine, using Fresnel optics, with Qualcomm MR Processor, 3664*1920 ultra-high resolution and broad 98°FOV, in addition to the scene, we are also adapted to Super Mary, Contra and other red and white machine games, as well as mainstream viewing applications.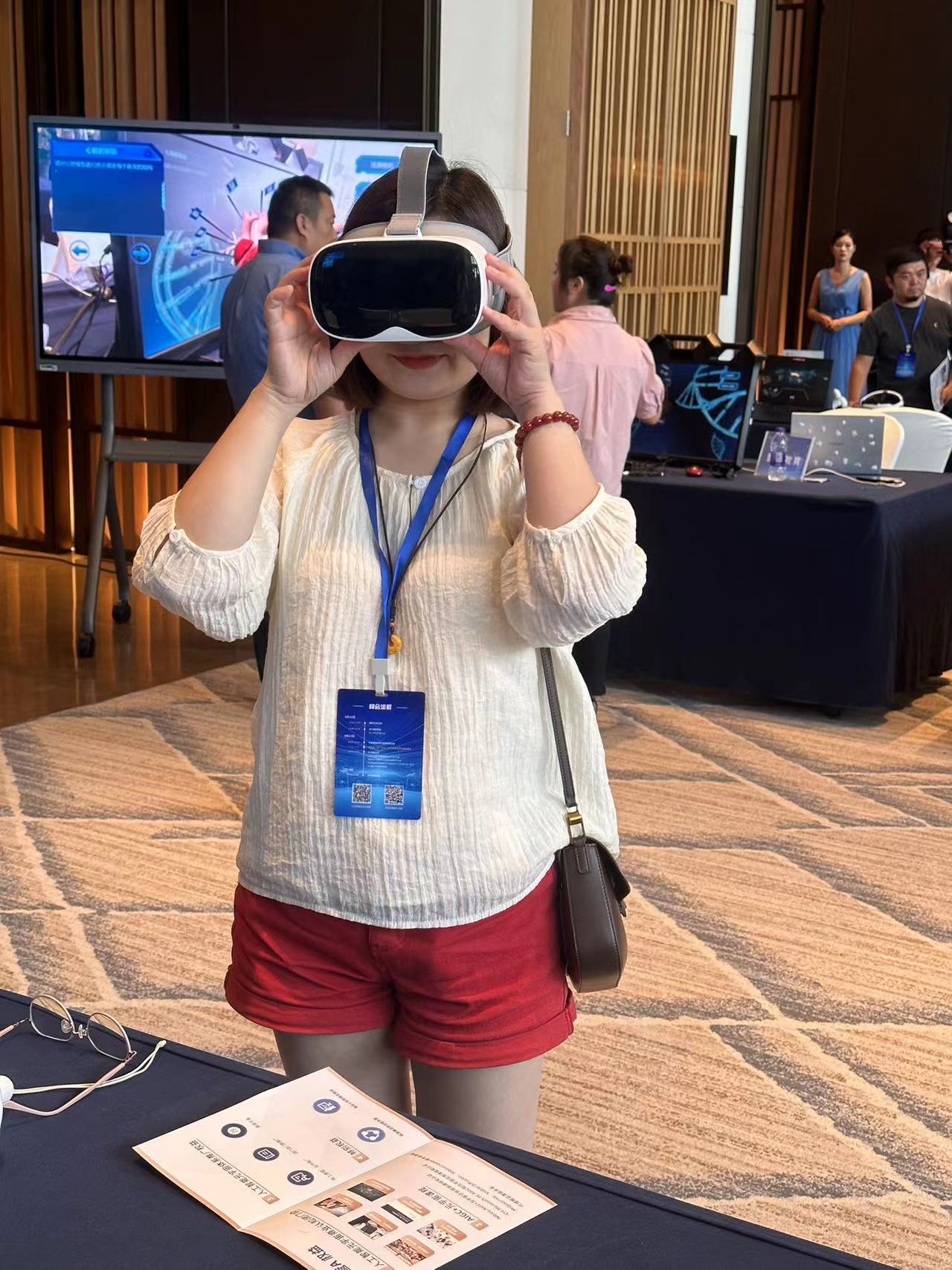 As a professional XR hardware product and solution provider, we also present the highly acclaimed EM-A863, a 6DoF all-in-one machine. The product is equipped with a Qualcomm processor and is equipped with binocular HD RGB VST, which realizes the true integration of virtual and reality. At the same time, EM-A863 uses 4K ultra-high definition screen, with 105° ultra-wide Angle of view, equipped with 6DoF spatial head and hand positioning algorithm, to bring the audience the ultimate visual experience, so that they can deeply experience the virtual VR world, and truly feel the shock of "immersive".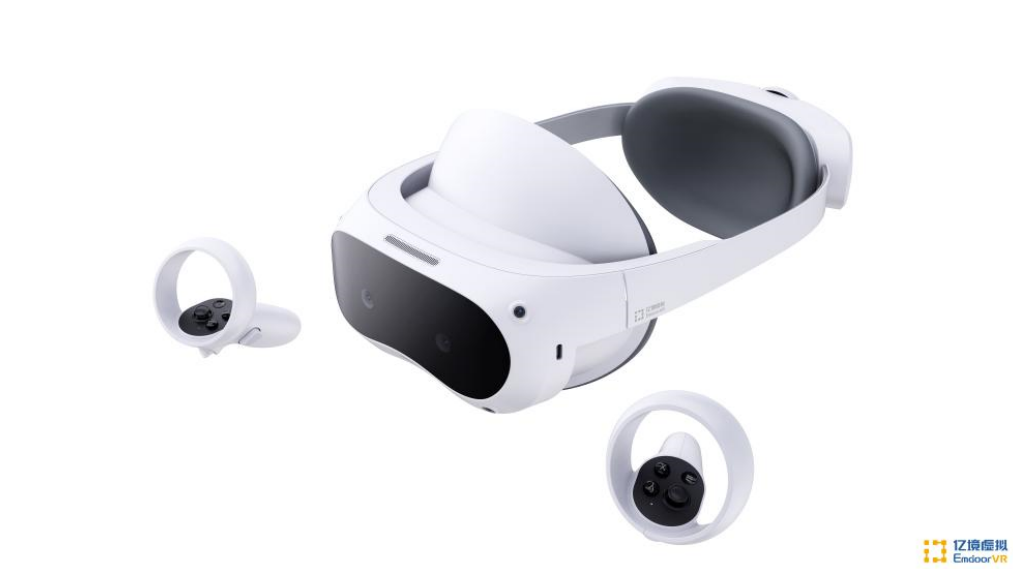 At the summit, EmdoorVR was also invited to participate in the round table forum. In this session, Mr. Shi Qing, General manager of EmdoorVR, and 8 senior enterprise leaders in the industry discussed the application scenarios and development prospects of AIGC+ Metaverse with the theme of "Leading the application of AIGC+ Metaverse in the industry".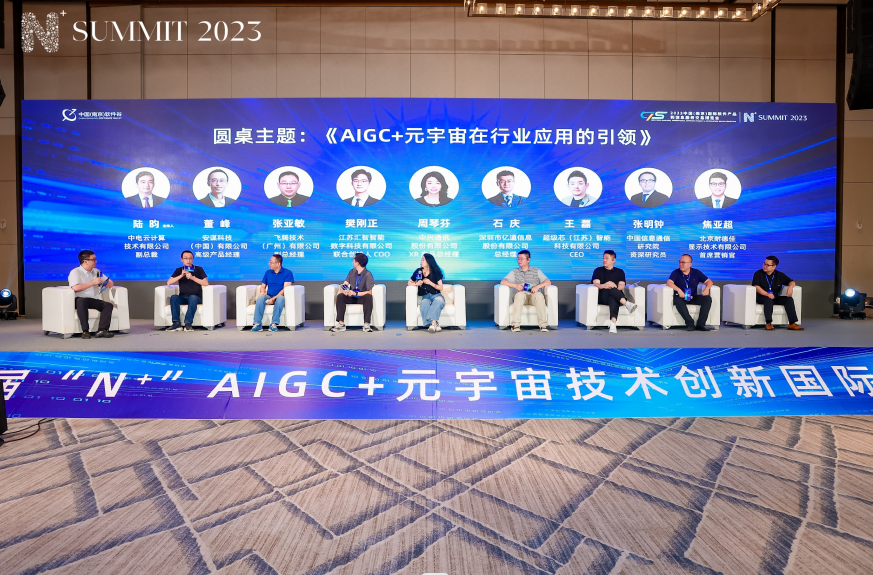 At the same time, sales manager Mr.Xu also made a keynote speech entitled "Opportunities for Chinese Companies in the Post-Vision Pro Era" in the speech sharing session of the Soft Expo held in the same period. "After the release of Apple, our practitioners first started from changing their own thinking, but also continue to promote the market to change the traditional cognition of XR products, and jointly promote the popularity of this new type of wearable near-eye display consumer electronics products!" (Perhaps monocular Slam MR Is MR Entry machine, not the previous first 6DoF hand 6DoF VR console logic);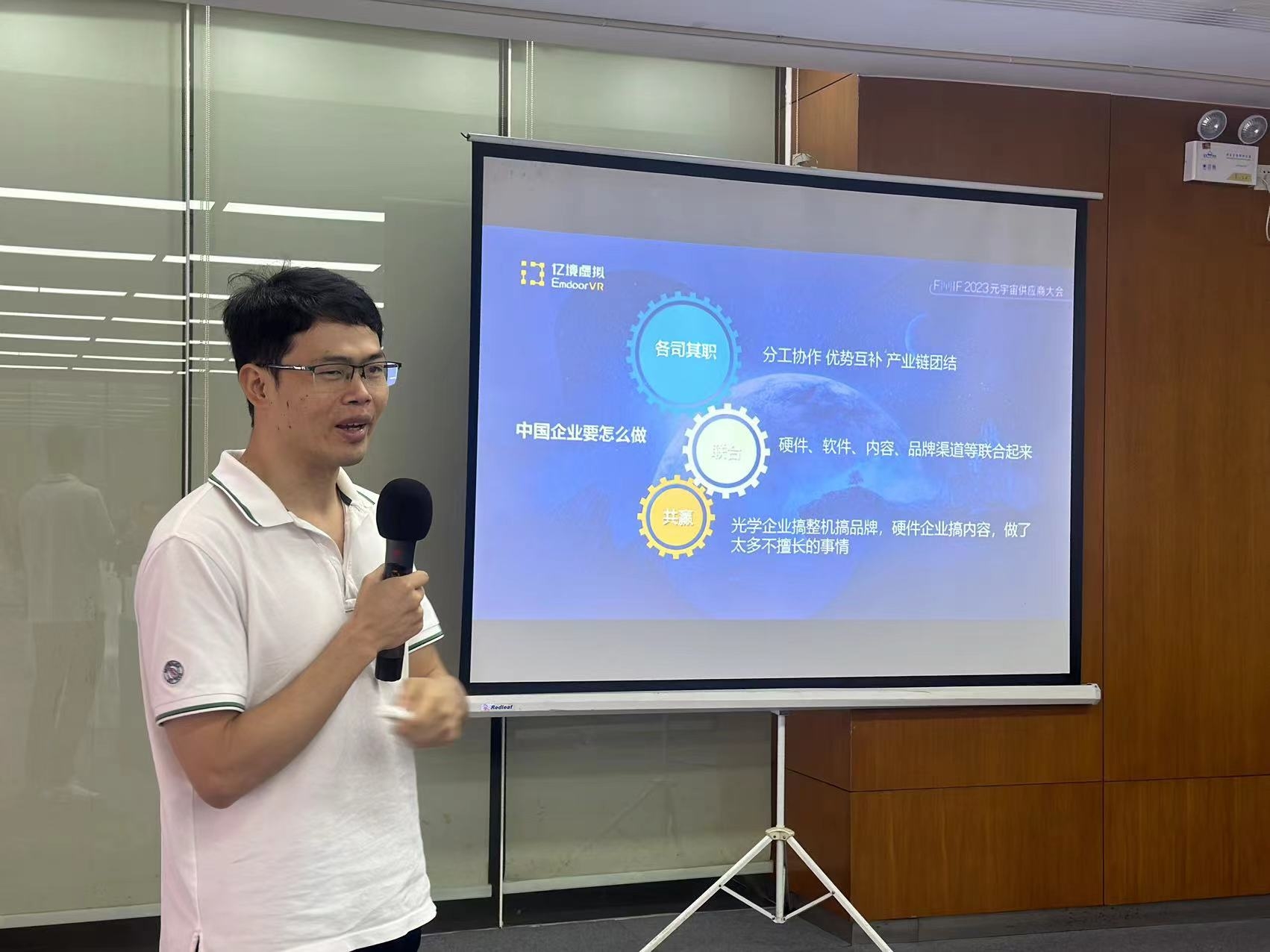 During the conference, EmdoorVR had in-depth exchanges with Metaverse and artificial intelligence technology experts, scholars, business representatives and government representatives from all over the world to discuss the latest development and application of Metaverse and artificial intelligence. These valuable experiences will provide strong guidance for the company's future research and development and innovation. EmdoorVR will continue to participate in various meta-universe technology forums and summits, learn humbly, make progress with industry chain partners, and constantly optimize their own products.
【About EmdoorVR】
EmdoorVR was born in Shenzhen in 2015, focusing on the development and mass production services of XR products for near-eye display and three-dimensional space display and calculation. EmdoorVR continues to cooperate with and support outstanding VR/AR brand companies and software and scene content development companies at home and abroad to develop innovative and mass-produced XR products, forming a competitive edge with XR product design, supply chain and production services as its core capabilities. Eking is committed to bringing cutting-edge technologies such as three-dimensional display and spatial computing technology (from two-dimensional plane to three-dimensional simulation) and wearable computing technology (reasonable distribution of micro-miniature computers and related devices on the human head to realize wearable computing mode of mobile computing) into the homes of ordinary people, and strives to realize the freedom of the meta-universe as soon as possible.
EmdoorVR has won the "National high-tech Enterprise", "National science and technology smes" and other qualifications. In the domestic and foreign XR ODM company shipments ranking. EmdoorVR is also a founding member of China Augmented Reality Core Technology Industry Alliance; Shenzhen Virtual Reality Industry Federation Executive Vice president unit; Shenzhen augmented reality technology industry Association vice president unit. At the same time, it was selected as China Mobile smart home ecosystem and China Telecom XR ecological partner. And won the best ODM of the year Qingting network, the 2021 Qualcomm Ecological Partner Conference Excellent XR terminal solution provider, the 2021 XR Business Value Potential Award, the 2022 Annuity V Award Excellent Industry Application Award, and the newly developed A863 in 2023 won the "Golden V Award Annual Innovative Hardware Award". At the same time, EmdoorVR actively participates in the construction of relevant standards in the VR industry, and participates in the formulation of a number of national standards and group standards.
EmdoorVR is one of the business sectors of Emdoor Information (SZ:001314), a listed company on the main board of Shenzhen under EmdoorVR Group. It is an internal incubator of industrial capital. It was previously indirectly invested by well-known investment institutions such as Guoke Jiahe of Chinese Academy of Sciences, Shenzhen Venture Capital, Shenzhen Bao'an Investment Fund and Walden International.
EmdoorVR's vision is to enable more people to enjoy the wonderful product experience brought by XR near eye display technology earlier, in a more approachable way and at a more affordable price.