In mid-July 2023, the 2023 (22nd) China Internet Conference with the theme of "Promoting the integration of data and reality to empower thousands of industries" opened in Beijing. Shang Bing, chairman of the Internet Society of China and other leaders attended the opening ceremony and addressed the conference.
At the Smart Education Forum held on the same day, the high-profile "Smart Education Product and Service Provider List (second batch)" was announced, and the two products that EmdoorVR represented Emdoor INFO were listed. The two products included in the list are: Education tablet (TY11-83) and education VR all-in-one machine (AX139).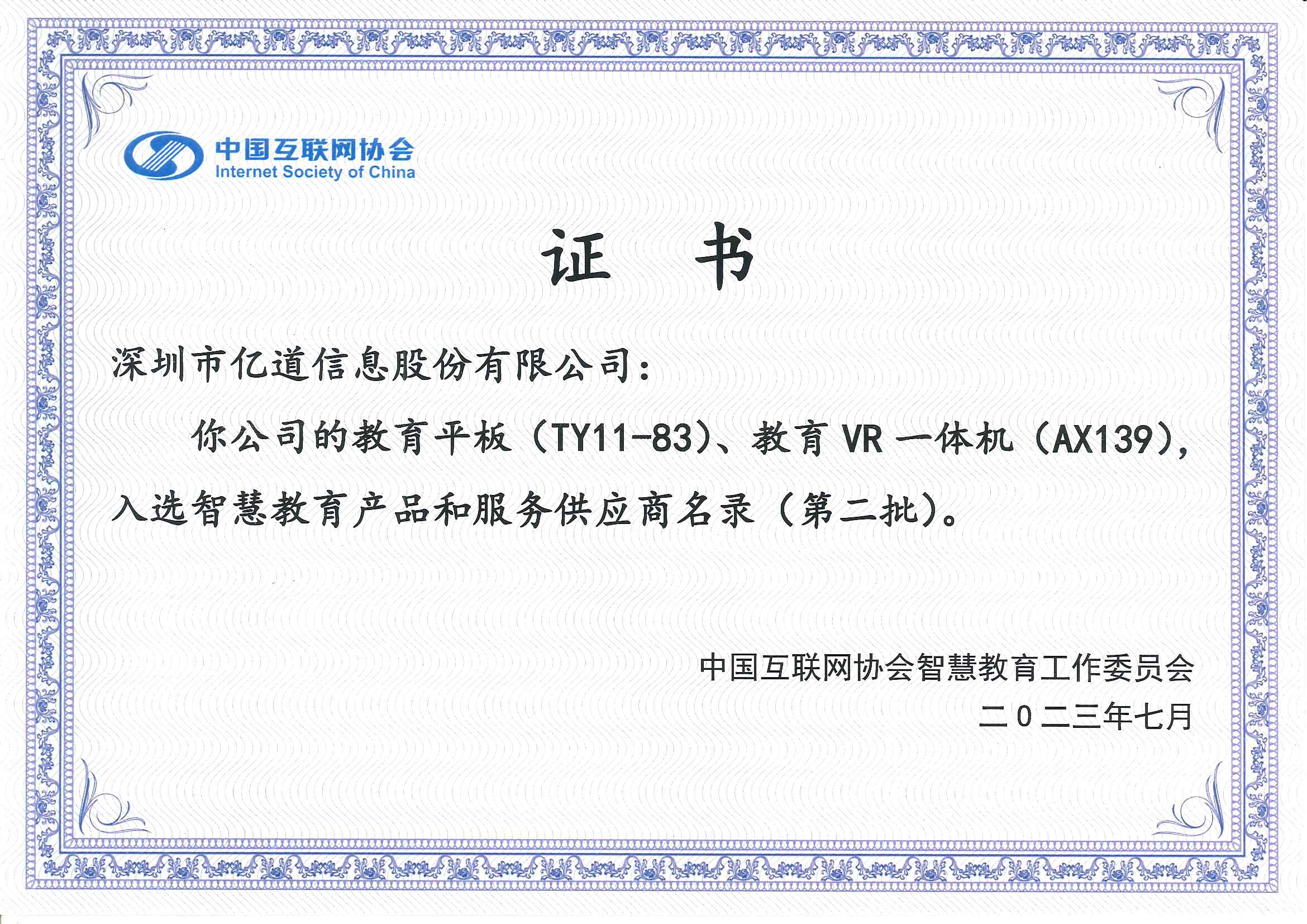 The "Smart Education Product and Service Provider List" is a list of demonstration products and service providers jointly selected by the Ministry of Industry and Information Technology, the Smart Education Working Committee of the Internet Society of China, and the China Academy of Information and Communications Technology. It aims to implement the national education digitalization strategic actions, help improve the quality and upgrade of smart education products and services, and promote the application of large-scale landing. Since August 2022, the list has been open to the whole society so far, 131 enterprises have been selected, including China Mobile, China Unicom, China Telecom and other well-known domestic enterprises smart education products.
In May 2023, the jury launched the second batch of lists. The two products TY11-83 and AX139 brought by EmdoorVR, a subsidiary of Emdoor INFO, with their excellent technical innovation and performance, finally passed strict screening and review, and were unanimously affirmed by the expert group with high scores. Compared with traditional teaching tools, these two products not only integrate education into modern technology, but also create an immersive learning environment for students, better meet the personalized learning needs of students, and stimulate students' learning interest and initiative.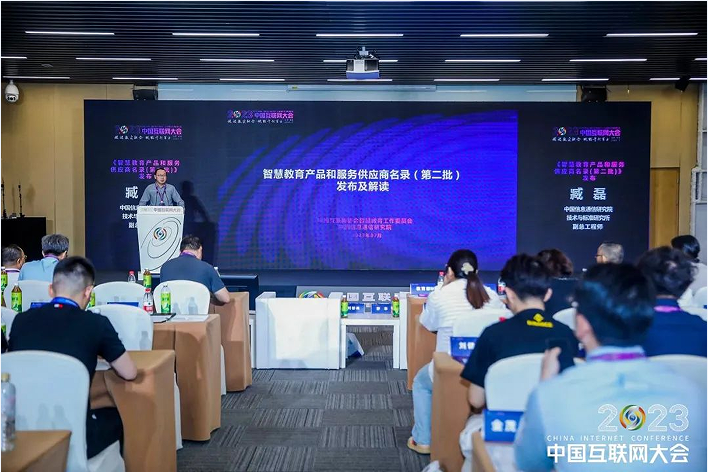 As a representative of Emdoor INFO, EmdoorVR will continue to work closely with industry partners to continuously commit to technological innovation and product research and development to meet the growing demand for smart education among global users. We know that education is a key factor in social progress, so we will continue to work hard to provide students, teachers and schools with better quality and better intelligent education products and solutions, and help the education industry move towards a smarter and more efficient future.
【About EmdoorVR】
EmdoorVR was born in Shenzhen in 2015, focusing on the development and mass production services of XR products for near-eye display and three-dimensional space display and calculation. EmdoorVR continues to cooperate with and support outstanding VR/AR brand companies and software and scene content development companies at home and abroad to develop innovative and mass-produced XR products, forming a competitive edge with XR product design, supply chain and production services as its core capabilities. Eking is committed to bringing cutting-edge technologies such as three-dimensional display and spatial computing technology (from two-dimensional plane to three-dimensional simulation) and wearable computing technology (reasonable distribution of micro-miniature computers and related devices on the human head to realize wearable computing mode of mobile computing) into the homes of ordinary people, and strives to realize the freedom of the meta-universe as soon as possible.
EmdoorVR has won the "National high-tech Enterprise", "National science and technology smes" and other qualifications. In the domestic and foreign XR ODM company shipments ranking. EmdoorVR is also a founding member of China Augmented Reality Core Technology Industry Alliance; Shenzhen Virtual Reality Industry Federation Executive Vice president unit; Shenzhen augmented reality technology industry Association vice president unit. At the same time, it was selected as China Mobile smart home ecosystem and China Telecom XR ecological partner. And won the best ODM of the year Qingting network, the 2021 Qualcomm Ecological Partner Conference Excellent XR terminal solution provider, the 2021 XR Business Value Potential Award, the 2022 Annuity V Award Excellent Industry Application Award, and the newly developed A863 in 2023 won the "Golden V Award Annual Innovative Hardware Award". At the same time, EmdoorVR actively participates in the construction of relevant standards in the VR industry, and participates in the formulation of a number of national standards and group standards.
EmdoorVR is one of the business sectors of Emdoor Information (SZ:001314), a listed company on the main board of Shenzhen under EmdoorVR Group. It is an internal incubator of industrial capital. It was previously indirectly invested by well-known investment institutions such as Guoke Jiahe of Chinese Academy of Sciences, Shenzhen Venture Capital, Shenzhen Baoan Investment Fund and Walden International.
EmdoorVR's vision is to enable more people to enjoy the wonderful product experience brought by XR near eye display technology earlier, in a more approachable way and at a more affordable price.